Please place your order below;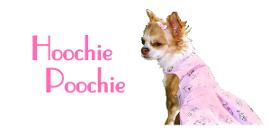 Please forward your details "Attention: Nicole" along with the style and size you require. Hoochie Poochie designs are also available in store at "Barkleys- for the stylish dog". 30 East tce, Adelaide, South Australia.
Contact:
Nicole Harrison (Designer & CEO)
Click Here To Place Your Order.

Proudly affiliated with the Free The Bears Fund. Please click here.